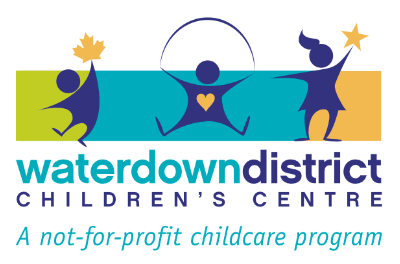 Policy Reminder & FAQs
Due to a number of considerations we have needed to use an "All Or None" kind of registration for our Full Day Alternative Care Program.  
Some families are concerned about what is happening with their Before and After School Fees, especially if not attending our Full Day Alternative Care Program.
We are providing this important information for clarification.
What if the strike goes on and on? This could become expensive!
If you are considering temporarily cancelling your Full Day Alternative Care or Before and After School Program Registration, to minimize your expenses, please remember first that your fees are still being offset by the Financial Support for Parents (Ontario) program, and that our standard 4 week notification policy will apply to Before and After School (B&A) registrations. (In some cases you may lose the ability to re-join the programs if we have a Wait List.) 
Full Day Alternate Care Fees (adjusted by your applicable B&A Fees) will be added to your existing Pre-Authorized Debit on a date of regular withdrawal beginning the first Tuesday in March, or will optionally be paid in advance.
Financial Support for Parents Rebate (Province of Ontario) can be obtained regardless of your enrolment in a Before & After School or Full Day program here: https://www.ontario.ca/page/education-contract-talks-stay-updated#section-0
You must apply online or by paper forms available from here: http://www.forms.ssb.gov.on.ca/mbs/ssb/forms/ssbforms.nsf/FormDetail?OpenForm&ACT=RDR&TAB=PROFILE&SRCH=&ENV=WWE&TIT=ON00017E&NO=ON00017E
You may be eligible for:
JK/SK: $40 per school closed day,
Grades 1 – 7: $25 per school closed day,
Children with Special Needs Grades 1 – 12: $40 total per school closed day.
0 – 6 years in our WDCC Program (but not enrolled in school yet): $60 per day (but only if the WDCC facility is closed fully due to a strike at the WDHS).
This is not obtained through our program, and we have no additional details other than what you can see online.  You must apply yourself, full details at the links above.  In many cases this rebate will come close to the daily rate you are normally being charged for Before & After School care and may help offset your additional care costs.
Before and After School Fees Policy?
During the period that we are able to provide our alternative full day program in-school at Guy B. Brown, your Before & After School Fees will continue to be due and not refunded or credited.
You will only be charged a portion of the $47 daily rate (as per our rate schedule) should your B&A schedule and a Full Day Alternate Care day (if registered) coincide.
If our schools close completely and we are not able to provide this alternative care service, then as per your Parent Handbook and agreed policy, we will follow our Emergency Closure (other than weather related) Policy.
You will be charged applicable Before and After School Care fees only for the first 3 consecutive days of such a complete closure, that happen to coincide with your schedule.  After 3 consecutive days, the 4th and any subsequent consecutive day closures, due to the same reason, will be credited to your account or refunded as applicable.
Should we be able to re-locate the Full Day Alternate Care program, then Before & After Care (and Full Day Alternate Care) fees will become due again from the date of program availability.
But I didn't sign up yet!?
Unfortunately our Full Day Alternate Care Program is now full.
We had offered online enrolment exclusively in advance to our registered Before & After School Families for a limited time, with several notifications in multiple media, but the program is now filled.  We are taking Wait List registrations online from your Family Registration page.
Families have been able to choose two care options; either Friday January 31 only, or all school closure dates (due to the current labour dispute).
What if strikes and school closures continue?
To remain registered for the Full Day Alternative Care Program:  you must have registered and pay for ALL school closure dates from your enrolment date.
Not able to go?
Although we ask you to call in absent for any date, you will still pay the fee; we cannot offer cancellation, credit or refund of select days.
What if I want to cancel a Full Day Alternative Care or am on vacation?
You must consider first whether you will need care days in the future should strikes continue.  You may cancel by opting completely out of the Full Day program within 24 hours of an announcement of any potential closure date posted by the HWDSB.
If you do not cancel within that time frame, then you will be automatically charged for the announced Full Day Alternate Care days (should they occur) regardless of whether you attend if you are pre-registered. Your pre-registration for future dates will remain in place until cancelled.
If you do cancel within that time frame, then we will cancel (or refund) that portion of your additional fee for a planned Full Day going forward, as applicable.
However, if you cancel, you are also opting out of your pre-registration for ALL future Full Day Alternate Care days.
Should you cancel, your space(s), including for future potential dates, will be offered to families already on our Wait List.   If you want future care dates, you would need to reapply to be on our Wait List.  At this time our Wait List is long enough that most people who cancel, may not be offered a space in the future.