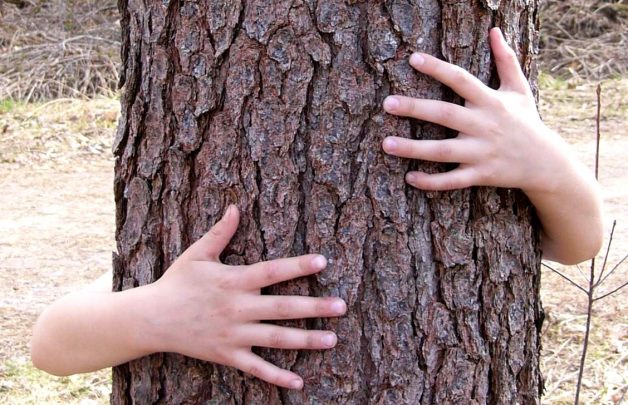 Getting Ready for this Friday's
"Its Time to Grow Up!" PA Day (Nov 2)
Royal Botanical Gardens
Bus Trip Day
Dress for weather,
we'll be going outside for some activities
"rain or shine" 😉
Here's more information about the great program we have planned, and to assist your attendance.
---
Location
You must arrive by 9am in order to go on the bus trip to the RBG. We can not provide care for latecomers.
Guy B. Brown Elementary
55 Braeheid Avenue
Program tel: (905) 902-1261

Main Hours: 9am – 4pm
Extended Program:
7am – 9am, 4pm-6pm
Extended hours (and healthy snacks) are ALWAYS included in your original program fee.
Entrances: For drop off, enter through the main building front door closest to the JK/SK Pen / main parking lot.
For pick up, enter THROUGH the JK/SK Pen. (The doors you entered for the morning drop off will be locked.) Please do not use the school's main entrance. Children may not be dropped off for entrance on their own.
Check-in / check-out: All children must be checked in and out by their parent/guardian or a pre-authorized caregiver (recorded in your registration or by written consent). All caregivers picking up will be asked to show us picture ID to confirm identity until staff are familiar.
Parking: Please use one of the school's parking lots, or on the street if permitted. Do not park, stop or idle beside the school or in the bus / fire lanes as this is not permitted and creates a safety concern.
Running late or absent?
Call or Text. No emails please.
If you are going to be later than 9am or absent, call 905-902-1261. We start call families at 9-9:30am for any child absent without notice, as per our safe arrival policy.
PLEASE CALL US AT (905) 902-1261 if you cannot find our program, or have any questions or concerns during the day.
---
Programming
Let your kids blossom and grow among the thousands of flower and plant species we will find at the Royal Botanical Gardens. This PA Day your children will take time to marvel at the wondrous fall gardens and participate in crafts and hands on activities. Your kids will explore and discover hidden treasures and learn about many growing plants and flowers from across the world. There will be activities inside and outside so please dress your children appropriately.
The bus will be leaving at 9:15am SHARP. You must be checked in inside before that time to join the trip. Please DO NOT wait for the bus outside.
DOWNLOAD OUR ACTIVITY CALENDAR (PDF)
Morning extended care begins at 7am and includes a continental snack.
The main program starts at 9am and ends at 4pm. Watch our Twitter Feed @Campwaterdownfor News of our arrival back to the program.
Afternoon extended care is from 4-6pm and includes a snack for your children. *Extended care is included in your daily fee.
---
Reminders
Be sure to pack :
a lunch (peanut, tree nut, and sesame free), and two small extra snacks for nibbling mid-day,
water bottle,
comfortable indoor running shoes and wear appropriate shoes / boots for the weather,
sunscreen and/or hat if it is a sunny day,
spare clothes, and outer clothes appropriate for the weather.
Personal electronic device use is not permitted during our main active program.
---
Changes & Cancellations
Program changes and cancellations due to unforseen circumstances are posted on our web site's home page, and on our Twitter feed: @CampWaterdown
No refund of paid fees or deposits are given for registrant changes and cancellations within 15 days of Program Day start.
Cancellations due to serious medical reason (requiring hospitalization or affecting ambulatory mobility) are subject to the Executive Director's discretion. If granted, will receive a pro-rated refund for full day(s) to be missed (after notification) less a $35 administration fee. An original and verifiable doctor's letter will be required for notification.
Refunds are not given for absence due to any communicable illnesses or parasites (cold, flu, chicken pox, mumps, lice, etc.), elective or scheduled medical/dental reasons.
Credits or refunds can not be given for late arrival, early departure, illness, absences, dismissal, or program / facility closures due to emergency, weather or any other unforeseen circumstances.
The financial obligations of Camp Waterdown are fixed for each program based on the number of registered campers and the withdrawal of a camper does not lessen our operating expenses. The online 2018 PA Day Registration Form does not accept changes or additions.Changes are only made by email or change request form.