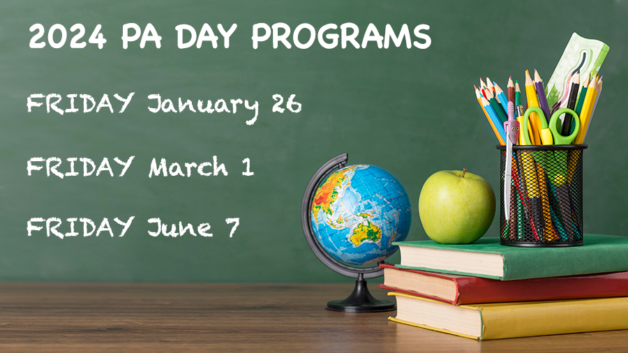 Unfortunately this program has already sold out, for a limited time families can sign up for the Wait List in case of an expansion.
3-day bundle only: Kindergarten (and under 6 year olds) $69.81, Grades 1 – 8 (6 – 12 years) $144.00.
City of Hamilton child care subsidiy approvals are also accepted.
Location: Guy B. Brown Elementary 7:00am – 6:00pm
Join us for three full days of learning fun.
January 27: STEM Jelly Bean Structures and Balloon Powered Cars. Flyer to be announced.
March 1: Special Guest Rocks and Rings Curling Bonspiel! and DIY Basketball Arcade Game. Flyer to be announced.
June 7: STEM Unpoppable Bubbles and DIY Bouncy Balls! Flyer to be announced.
Registration is open for our currently participating 2023-2024 B&A families and siblings. Capacity if very limited.
Other Camp Waterdown families, not currently attending or withdrawing, may register for our Wait List. (We have limited space available and expect the program to sell out quickly. We will only contact Wait Listed families if space becomes available.)
We don't expect to be able to offer this program to other public families who haven't already participated in one of our programs recently. (However if space remains, we may open to the public on a Wait List basis as well.)
Currently registration can only be reached from your Family Registration Page online here: https://www.campwaterdown.com/registration/#fndtn-tabpane-0-1
If you have ANY issues registering, please email me at register@campwaterdown.com and I will help you.
An orientation email with drop-off, pick-up and other information will be sent in the week before each PA Day!
There are no refunds given, only a 3-day option, no substitutions for days or splitting days between different children, sorry!
City of Hamilton Affordability Plan for 2023 – 2024 School Age Before & After School Care Rate Reductions!
If you have a child in our Grades 1 – 8 Before and After School Program, don't forget to sign your consent online to be able to receive the new City of Hamilton Affordability rates! Consent is required to attend our programs : https://www.campwaterdown.com/affordability-plan-consent/
Thank you for your interest!