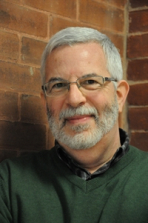 Gary Direnfeld is a social worker with 37 years of experience working with parents, teens and young children. He runs a private practice where he provides counseling, mediation and assessment services on most matters of family life. Gary is an expert on child development, parent-child relations and much more. For more information on Gary you can check out his website at http://www.yoursocialworker.com
In this session, Gary will answer questions posed to him in advance by our community of families. Please forward all questions to kristin.mcgaw@wdcc.ca before Thursday 3pm please.
This Zoom Session is for invited past and present WDCC and Camp Waterdown Families only.
Zoom Meeting Agenda for Thursday May 7th / 7:00pm – 8:00pm
Introduction
Discussion led by Gary
Questions
Reflection/Informal Discussion
Hosted and Moderated by Shelley Bradaric, Executive Director WDCC
This session, not including faces of participants, will be recorded for display on Gary Direnfeld's social media channels.
A Zoom Meeting Link will appear here for our Logged-In Members: