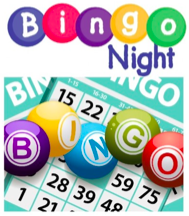 We're going to do something a little different next week! Parents, we would like to invite you to WDCC's very own Parent GAME NIGHT on Wednesday June 3rd!
Our night will consist of, trivia, bingo and prizes!
Test your knowledge with some fun customized trivia from your very own WDCC staff, and a fun game of good old fashioned bingo.
In order to get your bingo cards please email us at katelyn.kusmirski@wdcc.ca no later than Wednesday June 3rd at 3pm.
Hope to see you there, we are going to have some fun, play some games and take home some prizes!
Hosted and Moderated by Julie, Sam, Katelyn, Kristin and Tyler of WDCC/Camp Waterdown
This session, not including faces of participants (without permission), will be recorded.
A Zoom Meeting Link will appear here for our Logged-In Members.  Please do not share this link, our Zoom Meetings are for WDCC and Camp Waterdown Families who have been previously registered for our programs.