Before / After School Age Care Pre-Registration (2020-2021)
Before / After School Age Care Pre-Registration (2020-2021)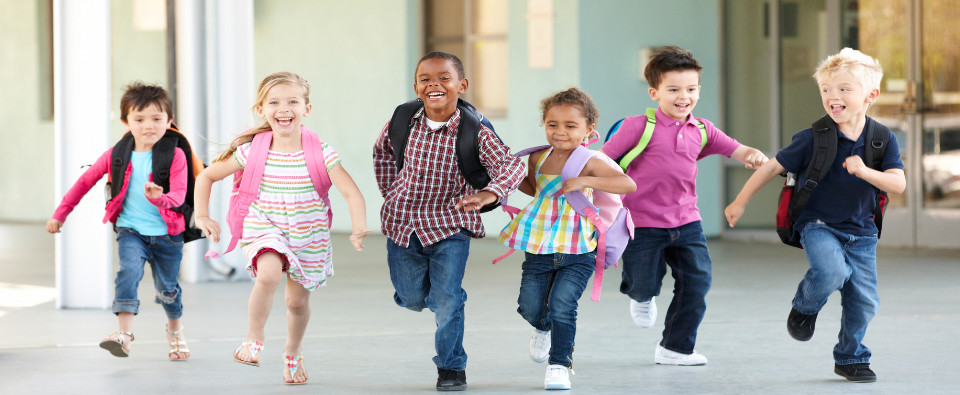 2020 – 2021 Before & After School Pre-Registration
Please note that as of Friday August 28, we have done an initial distribution and offer of placement for the severely limited number of spaces available for our program in September.
New registrants will remain on our Wait List until a vacancy can be offered. We review this list as space becomes available, but as there are so many criteria at play right now due to COVID-19 and a lack of available staffing due to it, we are unable to let families know "where" you may reside on that list as that changes constantly for different reasons.
We are hoping to be able to take on some more highly qualified educators and staffing beginning in October to be able to offer some more space to families still looking for care, but that is far from certain at this time. Thank you for your patience and understanding!
---
Many of your questions will be answered here, in our current Policies page
---
2020 – 2021 Before / After School Programs
All activities are supervised by ECE certified adult leaders with vulnerable sector checks.
Locations:
Allan A. Greenleaf Elementary (at the WDCC),
Guy B. Brown Elementary,
Mary Hopkins Elementary,
Flamborough Centre Elementary (potentially)
Hours of Operation:
(All extended hours are included in your camp fees.)
Normally this is:
Before Care: 7 – school start
After Care: school end – varies up to 5:30pm (due to COVID-19)
Note: At this time we are unsure whether snacks will be provided during Before and After Care, we are awaiting clarification from local health authorities.

>> Making Changes & Additions to my Before / After School Registration <<
Our Before and After School Programs are fun, active, and enriching!
2020 – 2021 Program Rates*
*Our rates remain unchanged from the 2019 – 2020 school year, however these rates may be changed, with prior notification to our families, to account for different operating hours and any other currently unforseen changes necessary due to COVID-19. As in the past, we will not charge families for full weeks of care that are cancelled due to an order of the Hamilton Wentworth District School Board, or Hamilton Public Health due to COVID-19.
JK / SK Before and After School Program Monthly Rates

# Days per Week
Before School Only
After School Only
Flamborough Centre

After School Only**
Both
Before & After
1
$ 56.00
$ 86.00
$ 94.00
$ 115.00
2
$ 107.00
$ 163.00
$ 180.00
$ 221.00
3
$ 157.00
$ 243.00
$ 267.00
$ 327.00
4
$ 209.00
$ 321.00
$ 354.00
$ 434.00
5
$ 260.00
$ 400.00
$ 440.00
$ 523.00
Single Extra Days
$ 15.00
$ 23.00
$ 25.00
$ 31.00
** There is a proporational charge added for the longer hours of Flamborough Centre's After-School Program.
Grade 1 – 8 Before and After School Program Monthly Rates

# Days per Week
Before School Only
After School Only
Flamborough Centre

After School Only*
Both
Before & After
1
$ 56.00
$ 77.00
$ 84.00
$ 103.00
2
$ 107.00
$ 149.00
$164.00
$ 197.00
3
$ 157.00
$ 218.00
$ 240.00
$ 291.00
4
$ 209.00
$ 289.00
$ 317.00
$ 386.00
5
$ 260.00
$ 360.00
$ 396.00
$ 461.00
Single Extra Days
$ 15.00
$ 21.00
$ 23.00
$ 28.00
* There is a proporational charge added for the longer hours of Flamborough Centre's After-School Program.
Payments
Making Payments
All payments for our School Age program are made by Pre-Authorized Debit, taken on the first day of each month (new) in which care is given. Some families are also subsidized under contract with the City of Hamilton.
Families new to WDCC / Camp Waterdown Before & After School Care only: A deposit of 50% of the first month's fee is required upon receiving a confirmed registration space.  This amount will be credited to your first month fee, and can be made by INTERAC eMail Money transfer.
A electronically provided PAD Authorization form is required (a link will also be provided in your final acceptance registration confirmation email) and should be submitted within 2 business days of a confirmed registration (unless we already have one on file for you). In some cases you may be asked to provide payment for the first month by another means as this needs to be received at least 2 weeks prior to the first day of the month being debitted.
Download Pre-Authorized Debit Form
Refunds
No refunds for cancellations will be given for Before / After School Program Fees within 30 days of the Program Month start.
Due to the high demand, limited enrolment and need to secure program resources; we require our families' full commitment upon offer of placement. Credits or refunds are not given for illness, absences or program / facility closures due to weather or other unforeseen circumstances except where noted due to COVID-19.
>> IMPORTANT Click Here for our full policy for changes and refunds <<
Wait List Policy
Space in our programs is limited (and we adhere to Ministry guidelines for safe and effective Adult/Child ratios). We reserve the right to refund and cancel enrolments as needed if an accidental overbooking or program cancellation or capacity downsizing occurs. Enrolment preference is governed by our established priority placement protocol.
Wait List
If the programs are full, parents will be offered a spot on our Waiting List in case we receive able to open another group, or openings occur due to cancellations. Wait List priority is not guaranteed as we do not take deposits, and we normally offer available space first to families previously enrolled in one of our programs among other priority placement protocol criteria.
If at any time you encounter a problem or question, NO NOT HESITATE to contact our Registration Customer Service via register@campwaterdown.com
LOGIN TO REGISTER
IMPORTANT: Review the Program Information above FIRST before logging in and registering.
Login or Create a New Membership (using the form below).

To avoid confusion, it is important that you do not create duplicate accounts.  If you have lost or forgotten your original email, then please contact register@campwaterdown.com and we will make an adjustment so that you can proceed.

Create or Review and submit a Parent Record and Child Record(s)
Use the Before / After School Registration links on your Family Registration page (in the Child Record and Registration Tab).
If you think you have a registered member login, but the system does not recognize you, or your parent record or children are missing, then please email
register@campwaterdown.com
and we can look to see if you have an account under an old email address or a back-up.
---
Many of your questions will be answered here, in our current Parent / Guardian Handbook(An addendum for Temporary COVID-19 Operations is currently being prepared)