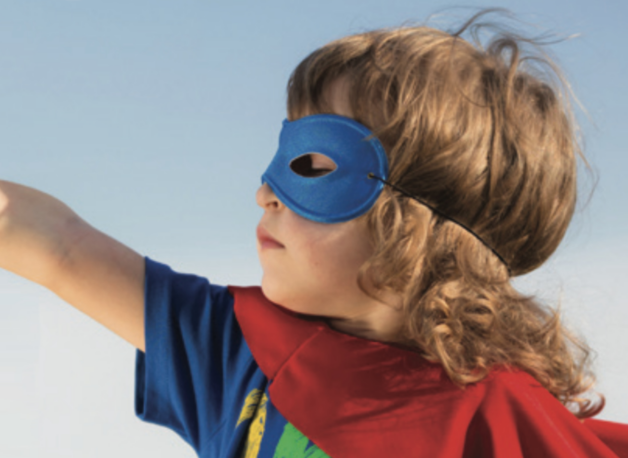 Welcome to
Camp Waterdown Summer Camp 2021
at Guy B. Brown Elementary
This is your pre-camp week orientation info (you'll also receive one each week by email).
(A list of what to bring and not to bring is all lower down in this important email.)
To ensure the safety of all our children, families, staff, and community members, we will be implementing our COVID-19 Policies and Procedures.  Full policies have been recently updated June 29 here:
Summer Camp Parent Handbook (2021) PDF
Summer Camp Enhanced Health Measures, Policies and Procedures (2021) PDF
Camp Week Activity Calendars*
(*Some mixed age groups will have a hybrid of activities)
Arrival and Pre-Screening
Our camp telephone number at Guy Brown is:
905-902-1261
Camp Hours: 7:30am until 5:25pm (arrivials open from 7:30am to 8:25am only, departures at 4:30pm or 5:25pm – pre-arranged only)
Our Screening Station is: Outside Kindergarten Pen Back Gate
(You will pick up in the afternoon from this same station.)
Drop off between 7:30am and 8:25am
Pickups are assigned by your choice.
You may change this in advance for the week to either 4:30pm or 5:25pm by emailing: register@campwaterdown.com
Call 905-902-1261 with any absences.
Only an Adult Parent / Guardian or Caregiver who lives with your child may drop them off in the mornings due to the screening questionnaire. As you pull in the parking lot driveway there will be signs directing you where to go.
Adults and children are currently required to wear masks for drop off and pick-up.
Please DO NOT miss our arrival window time. Latecomers will not be permitted into the building. 
Children WILL be required to wear face masks in the program (indoors and outdoors) – we follow all Public Health and Ministry of Education guidelines. Mask breaks are given with safe distances for children who need it, and during nutrition breaks. Please provide extra masks for your child to change throughout the day.
Screening
Prior to leaving home each day, you must complete the Ontario COVID-19 Online School Screening form for each of your children attending camp: https://covid-19.ontario.ca/school-screening/
This MUST be completed prior to arrival for all families. Please save the page as a PDF, or take a screen shot of your child(ren)'s screening result that you will show to our screener (one for each child) each morning.
If your child passes with the green check mark, they are safe to attend care and you can bring your child to camp! If your child (or a family member) does not pass the screening, they must not attend camp.
Please call us to inform us if your child will be absent from program, and provide details regarding their symptoms, so we can assist you with necessary next steps. (We will also call unexpected abscenses to confirm your screening results for that day.)
Upon arrival, you will walk with your child (all wearing masks and separated from any other families or their children by 2 metres) to the screening station, which is located at the back of the Kindergarten Playground in the main parking lot (there will be signs).
You will be met by a screener, who will go through the screening process with you. The screener will use a contactless thermometer to take your child(ren)'s temperatures, and record them. The screener will also visually confirm that your campers have passed the screening, by viewing the screenshot of the passed screening result you completed earlier!
Once the screener has confirmed your child has passed screening, you will enter the playground with your child! You will walk you child to their designated group's entrance, which will be marked with a poster in the window. Please follow the social distancing markers in the playground. You will knock on your child's designated window, and their educator will head to the exterior door of their classroom to greet them, and welcome them into camp for the day! You can then continue out the kindergarten playground through the front gate entrance! Please avoid returning to your car through the screening gate.
Parking
Parents must park in a parking spot in the MAIN paved parking lot at Guy Brown (or legally on the street) and line up on the markers at the appropriate screening station.
Absolutely no parking in front of the school, in the kiss and ride, in the fire lanes, on Braeheid Avenue, or on the gravel parking north of the field. The school personnel have had cars parked illegally ticketed in the past.
Distancing and Markers
All families must remain 2 metres distance from each other when exiting their cars and joining the lines (Please do not let your child interact closer than 2 metres with any other family, as we may not be able to admit you should this occur, even among children in the same cohort other than siblings). Please watch for the markers on the ground to indicate appropriate social distancing conventions.
What if it's raining? What about thunder and lightning?
Unfortunately we have minimal rain cover for families waiting to be screened. Please be prepared with an umbrella and appropriate rainwear, you will be required to maintain 2 metres physical distancing at all times while waiting. We may call families one at a time to do their screening inside the entrance of the foyer / doors associated with their station if necessary. Although unusal in the mornings, should there be a thunder or lightning storm, please wait in your cars until the storm has passed before approaching the screening station, or until directed by our staff for your safety (we might need to delay the screening window).
Pickup?
Pickup is done at the same station as your drop off: There are two pickup time slots that you can choose from. You may pick up either at 4:30 p.m. or 5:25 p.m., sharp. Please bring photo ID to show us from a distance. Your child will be brought to you, with their belongings by their group leader. You may not come at other times, unless we have prearranged and communicated approval to you (such as for a doctor's appointment). We are not normally allowed to let parents into the building during the day and need to have designated staff available to accommodate this.
Any adult caregiver may pickup SO LONG AS they are either designated or an emergency contact in your registration, or we have been advised more than 24 hours in advance at info@campwaterdown.com or by phone: 905-902-1261 / Photo ID would be needed.
What to bring and not to bring to camp?
The following list is what your child needs to bring for camp:
Backpack Pencil Case (pencil crayons, markers, scissors, glue sticks, pencil sharpeners)
Extra Clothes
Shirts that cover shoulders from the sun, a hat is strongly recommended. All such items should be marked with a child's name in indelible ink or by fabric label as we would not have a normal Lost & Found this year.
Water Bottle
30+ SPF Sunscreen
(There will be NO Camp sunscreen to use if you forget, you will be called to come bring some, so please DO NOT forget sunscreen for your child)
Lunch (peanut and sesame free – we have children attending that have severe allergic reactions to both of these foods)
Please DO NOT bring toys, dolls or plush items from home. Toys that are brought from home will be sealed in a Ziploc bag or kept in a child's backpack and sent back home. Toys will be provided, cleaned and disinfected regularly. If you have a comfort toy that a child needs, please inform us BEFORE, so we can ensure the proper laundering and cleaning protocols may take place. We would normally ask that these be kept in backpacks during the day so children aren't tempted to share them.
Cell phones and electronic devices are not normally permitted to be used during the main part of the program unless part of an activity or in an emergency and will be required to be stored safely in children's backpacks. We are not responsible for any loss or theft that may occur regardless.
You will have already agreed to and signed an online version of our Waiver and Release of Liability (COVID-19) for each child electronically before you would be allowed to attend the camp.
How do we communicate with camp? Special Needs? Urgencies, etc.?
If you need to contact us, you can contact our Camp Director Katelyn Kusmirski via email: katelyn.kusmirski@campwaterdown.com and she will arrange for contact by phone, zoom or email with one of your group's camp leaders.
Need to inform us of an absence or something special? Please call 905-902-1261, as sending a note with your child is discouraged. You may also inform your morning screener and they will take a note, BUT please understand that we are trying to get all families through and children into the program as efficiently as possible. So advance communication by email (or telephone) works the very best.
Contacting Us During the Day
Our camp telephone number at Guy Brown is:
905-902-1261 7am – 6pm

You may leave a message, and if there is a closure announcement, it will be stated in our voice announcement, if applicable. If your call is urgent and we can't answer, please also call our WDCC Centre at 905-689-5342)

Please call in any unexpected absence to 905-902-1261. We will call you back during the day to screen your family and child over the phone. We DO NOT take absence alerts by email at this time.

For changes to your registration please email register@campwaterdown.com For other things you may always email info@campwaterdown.com as several of our administrative staff monitor this email regularly and we'll respond as quickly as possible.

We will send Program Change Announcements to you by EMAIL, and will also POST on the front page of our web site: www.campwaterdown.com, and post to our TWITTER FEED: https://twitter.com/CampWaterdown.
We want to ensure the safety of everyone in the WDCC community, as well as make sure that the children have a fun summer! We have many different activities planned for the kids, fun crafts / art, games, and more! We understand that these procedures and protocols will take a little getting used to, and we are here to help. See you next week!
If you have any questions, please contact us at info@campwaterdown.com and we will try to answer you as soon as possible.