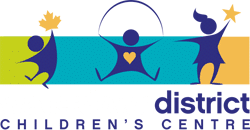 Good Afternoon WDCC & Camp Waterdown Families,
We wanted to post a quick update on what is happening here at WDCC. We have had to close all our offices, so all our staff are working separately from home, and we are employing modern teleconferencing and online Team software to continue our program planning and improvements. This safe "togetherness" is already having a beneficial effect for us as an organization.  All staff are being retained at 100% of their wages.
We are all practicing what we can to help slow the progress of COVID-19 infections:
Washing hands often,
Covering our mouths if we cough and monitoring our health,
Staying at home as much as possible if we can, delaying essential things like shopping until necessary,
Not getting together in groups,
Using Social Distancing when we need,
Speaking with our children as appropriate to keep them informed and feeling secure,
Spending some time outdoors getting walks and fresh air, taking care of our general health and engaging in activities to promote mental and emotional well-being,
Following guidelines as needed for travel and healthcare in this situation,
Paying attention to what authorities are telling us via the media without panicking.
Communications
Although our offices and telephone lines are closed, we are still fielding your questions and replying as soon as we can at info@campwaterdown.com
March Break 2020 Refunds
We are still continuing to process PayPal and INTERAC refunds for the cancelled March Break program as quickly as we can. It is taking us longer than we originally thought, so if you have not received yours, we do hope to have all refunds out by the end of this week, and will update registrants by email as needed later this week.  Rest assured that we will be refunding everyone who registered and paid in advance.
Our Child Care and Before & After School Programs
Until we are told otherwise, if it is wise to do so, we will be preparing to re-open our programs on April 6.  At this time, however, there still needs to be confirmations from the School Board and health authorities.  We will provide more information about potential financial considerations and timelines as soon as we can.  We are in the process, as a team, re-organizing our plans, protocols and activities to suit the new realities of life with COVID-19 to ensure the highest levels of health safety for staff and those families who will join us once our programs resume. All our programs are contingent upon recommendations by Hamilton and the Ontario Ministries of Health and Education in these regards.
Summer Camp 2020
We are still planning to launch our Summer Camp Program Registration as soon as possible.  Our teams are excitedly working on improvements and revisions of our program.
We are reviewing a "register now, pay later" style of registration, with a payment date to be announced once operations are in full swing again so that families can have contingent plans in place without financial burden. We will also be offering full refunds should our Summer Camp Weeks be cancelled for any reason.
We will issue more information updates to our families regularly via our web site, eMails, Twitter and Facebook