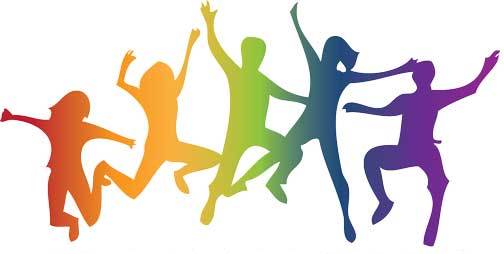 Camp Waterdown and WDCC families,
Valuable Virtual Visits with activities for our Toddler, and Pre-School children and families continue on our Zoom channels this week. You will be individually invited by email to the appropriate sessions for your children. After Zoom meetings begin, we will breakout into smaller groups for age appropriate activities. A friendly reminder:  all activities that are being run by our staff are appropriate for all ages.
Our emails will also contain materials lists and resources for each session.
(Also, some children enjoy just watching, even if they aren't able to participate in a particular craft or activity).
| | | |
| --- | --- | --- |
| HOSTS | GROUP | TIME |
| Katie, Barbara, Sam. S, and Kate | Toddler & Preschool | 9:15-10:15 |
Please see this week's activities below.
Links to our Zoom Sessions are provided in emails to our parents, and will appear here if you are logged in as a Registered Family.
WDCC
Toddler & Preschool
9:15 – 10:15 am Toddler & Preschool  with Katie, Barbara, Sam and Kate
Monday – Scavenger Hunt and Snack! –PB &J Tacos scavenger hunt snack!
Tuesday – Science! 
Wednesday –CLOSED – Happy Canada Day
Thursday – Creative Art Day!  – Crumpled Paper Art & Tin Foil Painting!
Friday – Games Day! – Zoom around the room!

---
Links given for this week's sessions should remain the same for the entire week.  If you have not received an email invite, first look in your eMail Junk or Spam folder, and if nothing, email info@campwaterdown.com to receive an invite.
Hints for Joining & Privacy
We ask that you do not share these meeting links, even with the best of intentions, we want to make our meetings a safe place for our registered families.
You will be asked once to install a Zoom App, it is safe to do so (you may also be presented an optional link to join us through a web browser, but it has fewer features).
If you arrive early you can just leave up the window that says we haven't started yet and it will automatically join you when we start.
You may be started with your Audio Feed "Muted" (or turned off) so you will only hear our presenter, but we do give opportunities for the children to respond to us.
You should start with the "Speaker View" by default which will show our Staff large on your screen and other participants in smaller screens (until they are unmuted).
Your screen name should be your child(ren)'s name(s) and your camera should be on for identification purposes. You can change your name by clicking on it.   For privacy, you can turn your camera off once you have been admitted to the session, however it is much less interactive without it and presenters may ask you to turn your camera on.
You may need to play around with your speaker volume, as some presentations may have music or noise in the background.  Ideally you should not have music playing in the background.
We record our sessions for internal use and would not use clips publicly (that feature children's faces) without parents / guardians permission.