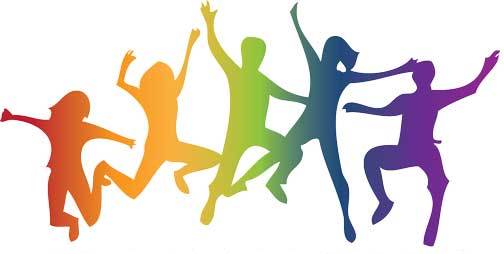 Please see this week's schedule of Valuable Virtual Visits with activities for our Toddler, Pre-School and Before & After School children and families continues this week with a minor schedule change.
Watch your email for an invite which will list suggested activities and recommended supplies (some children enjoy just watching, even if they aren't able to participate).
Links to our Zoom Sessions are provided in emails to our parents, and will appear here if you are logged in as a Registered Family.  Otherwise please contact info@campwaterdown.com to let us know you are not getting our notices.
WDCC
9:00 – 10:00 am Toddlers with Julie, Erin and Katie
Monday – Little Ducks Waterplay
Tuesday – Apple "Cookie" Snacks!
Wednesday – Rock Painting Creations!
Thursday – Wiggles Dance Party!

10:00 – 11:00 am Preschool Group 1 with Sam and Beata
Monday – Teddy Bear Picnic & Healthy Bear Snack
Tuesday – Trip to the ZOO Virtually
Wednesday – Rainbow Fun & Games
Thursday – SCienceL Making coloured Rain Clouds

11:00 am – 12:00 pm Preschool Group 2 with Jessica and Dana
Monday – Show & Share, Pictionary, Scavenger Hunt!
Tuesday – Going on a picnic! Bingo, Songs and Games!
Wednesday – Pet Parade, Animal Drawings, Animal Sounds, Songs and Games
Thursday – Beach Party, Songs and Games plus our Dance Party!

---
Mary Hopkins
10:00 – 11:00 am JK / SK Group with Kaitlyn & Kate
Monday – Disney Trivia and Toy Story Craft
Tuesday – Pasta Art and "Zoom around the Room" scavenger hunt
Wednesday – Off to the Beach Bingo, Beach Scenes Art
Thursday – Teddy Bear Picnic, and Bear Inspired Snack!
11:00am – 12:00 pm Grades 1, 2 & 3 with Kellie & Jessica
Monday – Paper plate Frisbees and the Flipping A Cup Game
Tuesday – Making Your Own Comic Strips, Hang Man, Go Fish (deck of cards needed!)
Wednesday – Chalk Drawings, Scavenger Hunt & Other Games
Thursday – Making Tin Can and Box Monsters! Magic Show and Tell!

12:00 – 1:00 pm Grades 1 – 5 Group  changed to 2:30 – 3:30pm (with Guy Brown below!)
---
Guy B. Brown
10:30 – 11:30 am JK / SK + Group with Brittany, Shameran & Kate
Monday – Rock Painting and Cherry Blossom Craft
Tuesday – Silly Day! (Wacky Hair & Outfit)
Wednesday – Bird Day (Bird Feeder, Nest Craft)
Thursday To Be Announced!

1:30 – 2:30 pm Grades + 3, 4 & 5 with Ryan, Cheryl & Jordan
Monday – Google Trivia Activity
Tuesday – Cooking Energy Bites
Wednesday & Thursday – TBA

2:30 – 3:30 pm GB Grades 1, 2, & 3 Plus MH Grades 1 – 5  Group with Tyler, Natalie, Sarah, Nathan and Olivia
Monday – Bingo and Floating Ball Actvity
Tuesday – Guess that Sound, Charades, Inside / Outside Scavenger Hunt
Wednesday – Lego, Lego, Lego
Thursday – Tie Dye Craft Thursday (note change)
---
Allan A. Greenleaf
11:30 am – 12:30pm JK/ SK & Grades 1 + with Sam L, Leanne, Nakita and Barbara
Monday – Pizza Picnic, BINGO, SHow & Share
Tuesday – Rock Candy, Rock Painting (don't mix them up!)
Wednesday – Dinosaur Discovery Virtual Tour & Painting
Thursday – Chocolate Chip Cookies, Pablo Picasso Self Portraits

---
Please see your email for the Private Zoom Meeting link and password for your group.  Links given for this week's sessions should remain the same for the entire week.  If you have not received an email invite, first look in your eMail Junk or Spam folder, and if nothing, email info@campwaterdown.com to receive an invite.
Hints for Joining & Privacy
We ask that you do not share these meeting links, even with the best of intentions, we want to make our meetings a safe place for our registered families.
You will be asked once to install a Zoom App, it is safe to do so (you may also be presented an optional link to join us through a web browser, but it has fewer features).
If you arrive early you can just leave up the window that says we haven't started yet and it will automatically join you when we start.
You may be started with your Audio Feed "Muted" (or turned off) so you will only hear our presenter, but we do give opportunities for the children to respond to us.
You should start with the "Speaker View" by default which will show our Staff large on your screen and other participants in smaller screens (until they are unmuted).
Your screen name should be your child(ren)'s name(s) and your camera should be on for identification purposes. You can change your name by clicking on it.   For privacy, you can turn your camera off once you have been admitted to the session, however it is much less interactive without it and presenters may ask you to turn your camera on.
You may need to play around with your speaker volume, as some presentations may have music or noise in the background.  Ideally you should not have music playing in the background.