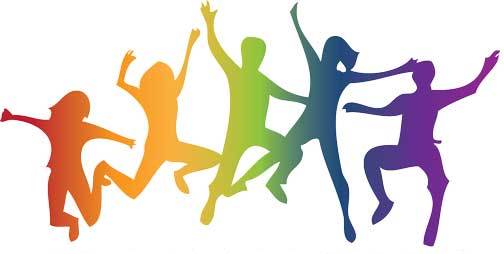 We hope everyone was able to enjoy their weekend and the amazing weather.
Our schedule of Valuable Virtual Visits with activities for our Toddler, Pre-School and Before & After School children and families continues this week with a minor schedule change.
Links to our Zoom Sessions are provided in emails to our parents, and will appear here if you are logged in as a Registered Family.  Otherwise please contact info@campwaterdown.com to let us know you are not getting our notices.
WDCC
9:00 – 10:00 am Toddlers with Julie, Erin and Katie
Monday – Scavenger Hunt Show and Share
Tuesday – Join us for songs and stories
Wednesday – Edible paint and fruit to make prints. (Paint.& Eat!)
Thursday – Join us for songs and stories

10:00 – 11:00 am Preschool Group 1 with Sam and Beata
Monday – Self Expression portraits – Loose Parts
Tuesday – Science Layered Liquids
Wednesday – Costume Party and Show & Share
Thursday – Making scented flowers

11:00 am – 12:00 pm Preschool Group 2 with Jessica and Dana
Monday – Music and Movement
Tuesday – Virtual field Trip to Ripley's Aquarium and crafting
Wednesday – Let's Stay in Bed PJ  Hour with Show and Share, Songs, Games and Storytime
Thursday – Superherp Partay Time! Superhero asks, interactive games, Jessica or Dana Says, Dance Party!

---
Mary Hopkins
10:00 – 11:00 am JK / SK Group with Kaitlyn & Rachel
Monday May 4th, we will be hosting an hour full of SUPER's, which will include all things superhero themed! We are inviting everyone to dress up in their favourite superhero outfit and participate in a variety of superhero games and creative arts.
For Monday's session you will need, your superhero costume, a toilet paper roll, paper, colouring materials (markers, crayons, or pencil crayons), scissors, glue or tape, and any decorative materials you have available at home. Tuesday is Lego Building Challenges.

11:00am – 12:00 pm Grades 1, 2 & 3 with Kellie & Jessica
Monday – Painting Rocks, Scavenger Hunt, Tuesday – Make a Design, Dress up as a Super Hero, Wednesday – Drawing Game and Making Bird feeders, Thursday – Talent Show and Tell, COVID-19 Time Capsule.

12:00 – 1:00 pm Grades 1 – 5 with Katelyn, Nathan & Olivia
Monday – Draw by Memory & Fit Activity, Tuesday – Cinco de Mayo Party! Making Sombreros and guacamole. Wednesday – Affirmation Rock Painting & Musical Scavenger hunt, Thursday – Homemade Pop-up cards, Minute to Win It Game

---
Guy B. Brown
10:30 – 11:30 am JK / SK + Group with Brittany, Shameran & Kate
Monday – Sports Day: Show and Share, Paper plate frisbees, Tuesday – Little Chefs: Hungry Caterpillar and puffy Paint Cookies, Wednesday – Disney Day: Forky craft, trivia & science, Thursday – Teddy Bear Picnic Day: PJ Day, Teddy Bear Craft, and Animal BINGO!

1:30 – 2:30 pm Grades + 3, 4 & 5 with Ryan, Cheryl & Jordan
Activities TBA

2:30 – 3:30 pm Grades 1, 2, & 3 with Tyler, Natalie, & Sarah
Monday we will be putting our drawing skills to the test!  So bring along paper, pencil and an eraser and we shall see if May the 4th be with you!!
Tuesday we will be testing ourselves with a big game of memory as well as a Chopstick Challenge.  Items needed are: a pair of chopsticks, thin sticks, wooden skewers, craft dowels or other items you may have are the house similar and more.
Wednesday TBA
Thursday we'll need white papers Bubble solution or dish soap and water ( in 3 separate plastic cups or containers), straw or (bubble wand this may be a lot messier), food colouring, Tray, large, plate or an area that can possibly get wet, paint (two or 3 colours), plastic wrap or large ziplock , black permanent marker ( not necessary)
---
Allan A. Greenleaf
11:00 am – 12:00 pm (MOVED to 11:30 am)
11:30 am – 12:30pm JK/ SK & Grades 1 + with Sam L, Leanne, Nakita and Barbara
Monday – Pudding/ Jello Slime and Tinfoil structures, Tuesday paper towel designing and Home made Playdough, Sticky Salt and Lego Printing, Ice Cream Bread, and Skittles experiment

---
Please see your email for the Private Zoom Meeting link and password for your group.  Links given for this week's sessions should remain the same for the entire week.  If you have not received an email invite, first look in your eMail Junk or Spam folder, and if nothing, email info@campwaterdown.com to receive an invite.
Hints for Joining & Privacy
We ask that you do not share these meeting links, even with the best of intentions, we want to make our meetings a safe place for our registered families.
You will be asked once to install a Zoom App, it is safe to do so (you may also be presented an optional link to join us through a web browser, but it has fewer features).
If you arrive early you can just leave up the window that says we haven't started yet and it will automatically join you when we start.
You may be started with your Audio Feed "Muted" (or turned off) so you will only hear our presenter, but we do give opportunities for the children to respond to us.
You should start with the "Speaker View" by default which will show our Staff large on your screen and other participants in smaller screens (until they are unmuted).
Your screen name should be your child(ren)'s name(s) and your camera should be on for identification purposes. You can change your name by clicking on it.   For privacy, you can turn your camera off once you have been admitted to the session, however it is much less interactive without it and presenters may ask you to turn your camera on.
You may need to play around with your speaker volume, as some presentations may have music or noise in the background.  Ideally you should not have music playing in the background.