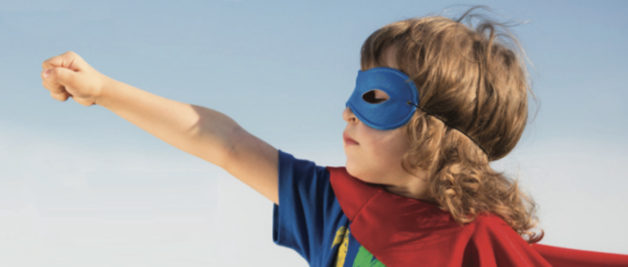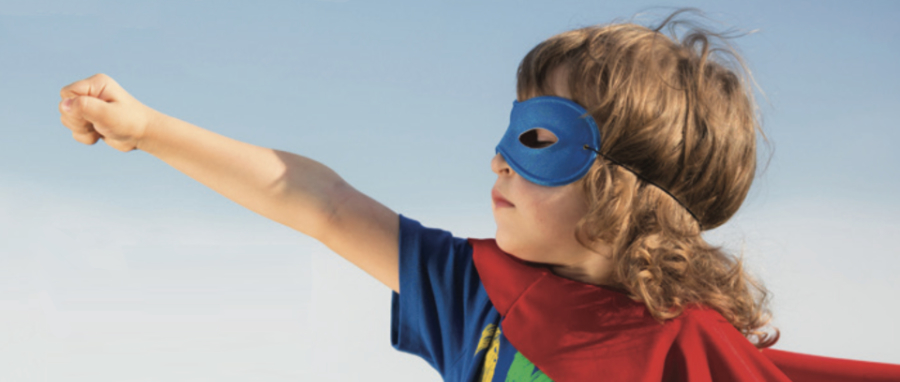 This is a pre-camp week orientation email for families registered for our Summer Day Camp
We have an arrival orientation video availabe to watch with your kids! 
We are so excited to welcome you back
and cannot wait to get the summer started!
Please watch our little YouTube video for a quick kid-friendly introduction to our staff, arrival and screening procedures (WARNING! we're still working on it, the voices are soft and the music is LOUD!): https://youtu.be/gXh_m1v6LFE
Before the first day of camp, we have a few different things to let you know. To ensure the safety of all our children, families, staff, and community members, we will be implementing our COVID-19 Policies and Procedures.  
Let's start with …
Group Assignment, Arrival and Pre-Screening
You will be assigned a drop off (8:30am or 8:45 am) and pick up (3:30pm or 3:45pm) time and screening location at Guy B. Brown.   Unfortunately we do not offer extended hours care this summer.
Call 905-902-1261 with any absences. Only an Adult Parent / Guardian or Caregiver who lives with your child may drop them off in the mornings due to the screening questionnaire. As you pull in the parking lot driveway there will be signs directing you where to go.
Screening Station #1

Pink

is located at the Main Entrance Doors of Guy Brown
Screening Station #2

Green

is Located at the Front Entrance of the Kindergarten Pen (closest to the entrance of the parking lot)
Screen Station #3

Yellow

is located at the back of Kindergarten Pen (by the start of the roundabout)
Please DO NOT miss your scheduled time. Latecomers will not be permitted into the building. Please take in to consideration there is construction on Braeheid Avenue when dropping off and picking up your children, as this may cause delays.
Children will not be required to wear face masks in the program – we will accept it, but advise against it as we cannot practically compel a child to wear one continuously (they would need to be changed for clean ones regularly during the day), even with parental direction – but our staff will all be wearing them during camp, and our greeters / screeners will be wearing face masks and shields, gowns and gloves (PPE).
Parking
Parents must park in a parking spot in the MAIN paved parking lot at Guy Brown and line up on the markers at the appropriate screening station. (No parking in front of the school, in the fire lanes, on Braeheid Avenue, or on the gravel parking north of the field.)
Distancing and Markers
All families must remain 2 metres distance from each other when exiting their cars and joinging the lines (Please do not let your child interact closer than 2 metres with any other family, as we may not be able to admit you should this occur, even among children in the same cohort other than siblings). Markers and arrows on the ground are all pink, no matter what the station.
What if it's raining? What about thunder and lightning?
Unfortunately we have minimal rain cover for families waiting to be screened. Please be prepared with an umbrella and appropriate rainwear, you will be required to maintain 2 metres physical distancing while waiting at all times. We may call families one at a time to do their screening inside the entrance of the foyer / doors associated with their station if necessary. Although unusal in the mornings, should there be a thunder or lightning storm, please wait in your cars until the storm has passed before approaching the screening station, or until directed by our staff for your safety (we would need to delay the screening times).
Pickup?
Pickup is done at the same station as your drop off: 3:30pm if you arrive at 8:30am and 3:45pm if you arrive at 8:45am – Please bring photo ID to show us from a distance. Your child will be brought to you, with their belongings by their group leader. You may not come at other times, unless we have prearranged and communicated approval to you (such as for a doctor's appointment). We are not normally allowed to let parents into the building during the day and need to have designated staff available to accommodate this.
Any adult caregiver may pickup SO LONG AS they are either so designated or an emergency contact in your registration, or we have been advised more than 24 hours in advance at info@campwaterdown.com / Photo ID would be needed.
What to bring and not to bring to camp?
The following list is what your child needs to bring for camp:
Backpack Pencil Case (pencil crayons, markers, scissors, glue sticks, pencil sharpeners)
Extra Clothes
Shirts that cover shoulders from the sun, a hat is recommended (all such items should be marked with a child's name in indelible ink or by fabric label as we would not have a normal Lost & Found this year)
Water Bottle
High SPF Sunscreen
(There will be NO Camp sunscreen to use if you forget, you will be called to come bring some, so please DO NOT forget sunscreen for your child)
Lunch (peanut and sesame free)
Please DO NOT bring toys, dolls or plush items from home. Toys that are brought from home will be sealed in a Ziploc bag or kept in a child's backpack and sent back home. Toys will be provided, cleaned and disinfected regularly. If you have a comfort toy that a child needs, please inform us BEFORE, so we can ensure the proper laundering and cleaning protocols may take place. We would normally ask that these be kept in backpacks during the day so children aren't tempted to share them.
You will have signed and returned our Waiver and Release of Liability (COVID-19) for each child electronically before you would be allowed to attend the camp.
Please review our important Camp Waterdown Summer Day Camp Program FAQ as it will answer a lot of additional parent questions. (It covers detailed new information about our camp procedures, dropoffs, pickups, distanced play, cleaning, mask policies and other policies affected by COVID-19, including sample Morning Screening Questions.)
What happens inside camp?
We will have each child wash their hands with soap and water (upon entry, at meal times, when returnign from outside play, and before exiting the program, and as needed – alcohol based sanitizer is only used for children if absolutely necessary).
Then it's down to some serious play. Our camp leaders have become experts at socially distanced play and learning games. There will be toys in each room. There will be crafts. There will be stories and discussions. We'll mix that with some virtual guests and field trips, and a whole lot of fun.
How do we communicate with camp? Special Needs? Urgencies, etc.?
First and foremost, please be sure to ask your children daily what they have accomplished, and if they "forget" then be sure to drop our Camp Director Katelyn Kusmirski an email: katelyn.kusmirski@campwaterdown.com and she will arrange for contact by phone, zoom or email with one of your group's camp leaders.
Need to inform us of an absence or something special? Please call 905-902-1261, as sending a note with your child is discouraged. You may also inform your morning screener and they will take a note, BUT please understand that we are trying to get all families through and children into the program as efficiently as possible. So advance communication by email (or telephone) works the very best.
Getting Ahold of Us During the Day
Our camp telephone number at Guy Brown is:
905-902-1261 8am – 4pm

It also takes messages and would answer with a closure announcement if applicable. If your call is urgent and we can't answer, please also call our WDCC Centre at 905-689-5342)

Please call in any unexpected absence to 905-902-1261. We will call you back during the day to screen your family and child over the phone. We DO NOT take absence alerts by email at this time.

For changes to your registration please email register@campwaterdown.com For other things you may always email info@campwaterdown.com as several of our administrative staff monitor this email regularly and we'll respond as quickly as possible.

We will send Program Change Announcements to you by EMAIL, and will also POST on the front page of our web site: www.campwaterdown.com, and post to our TWITTER FEED: https://twitter.com/CampWaterdown and we are working on having an SMS Text Message service up and running soon (we will email you more information about it but just email register@campwaterdown.com with your mobile number if you have not already opted in).
With all these new conditions and restrictions in place, it may be a little overwhelming, and that's okay (AND ONLY TEMPORARY)! We want to ensure the safety of everyone in the WDCC community, as well as make sure that the children have a fun summer! We have many different activities planned for the kids, such as virtual field trips to museums, space, aquariums, fun crafts, games, and more! We understand that these procedures and protocols will take a little getting used to, and we are here to help. See you Monday!
If you have any questions, please contact us at info@campwaterdown.com and we will try to answer you as soon as possible. There may be a delay at first if this email is getting to you late on Friday.
---