Welcome to WDCC!
Established in 1992, Waterdown District Children's Centre is a non-profit child care facility in Waterdown, Ontario (a village north of Hamilton in the Township of Flamborough) that strives to provide high quality care for ALL children (ages 16 months – 12 years) through an integrated daycare, plus before, after school and summer daycamp programs.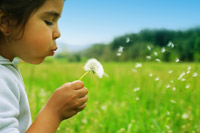 The centre is governed by a volunteer Board of Directors made up of current and past parents of participating children and qualified community members who meet regularly to improve the program.
Our teaching staff are all qualified early childhood educators (ECE designation) who endeavor to create a warm nurturing environment for children. We offer a healthy full day nutrition/meal program. We do our best to offer flexible care, full accessibility, and special accommodations to meet your needs. We are proud of having one of the few fully integrated programs that give children with special needs the ability to interact in a safe setting with children of all abilities.
(Currently with restrictions due to COVID-19, we are unable to admit parent visitors to our program for tours as we normally require. Please call us to confirm the Wait List procedure at this Time.)
Contact Us For More Information!

This child care program presently participates in Raising the Bar. The presence of a Raising the Bar certificate is a sign that the program is committed to maintaining provincial regulatory standards as well as local community standards. For more information please read the brochure or go to: the ASCY web site.
Contact us for more information or to visit: Shelley Bradaric, Executive Director tel. 905-689-5342