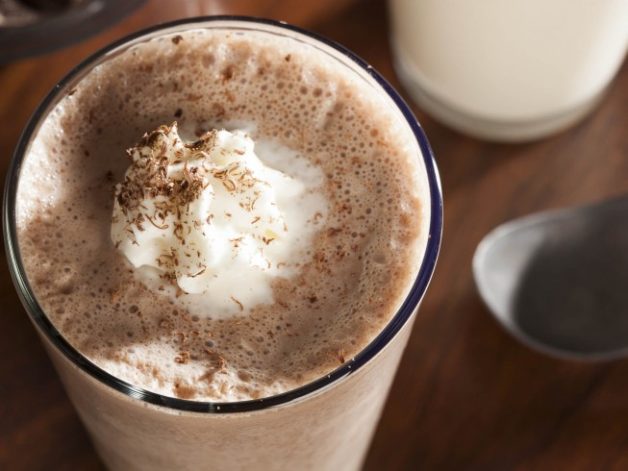 1 scoop of ice cream chocolate, vanilla or really any other flavour (flavoured greek yogurt, sweetened to taste with honey or icing sugar will do in a pinch):
If the ice cream is hard, bring it out up to 3o minutes ahead of time to allow it to soften a little, or use the microwave trick below.)
approx. 1/2 cup of cold milk (can substitute nut / soy milk)
2 – 3 Tablespoons of sweetened chocolate milk syrup or powder – omit if you use flavoured ice cream (if you use baking cocoa, then use less and add something sweet and easily dissolved like powdered sugar or honey)
If you have a clean plastic container with a tight lid, you can "SHAKE it up" but this can still be made in a large cup or mug or bowl with a spoon or chopstick to stir it up!
(You can also microwave hard ice cream "just a little" to make it softer and easier to stir in before beginning.)